Garage Door Emergency Services
Back To Our Services
When doors damage, break, and cease working, you either have the car parked inside or outside the garage. If the car is inside, it means that you can't use it. If the car was outside, it means that it is exposed to risks. On top of that, the house itself is unsecure, and you are losing money due to increased heating costs.
Quick Response to Emergency Repair Needs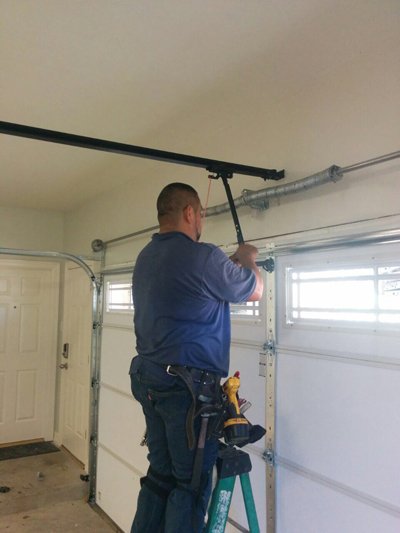 Our expert technicians at "Garage Door Repair Norcross" understand the urgency in fixing a door. Give us a call to discuss the problem before visiting your house. This is a necessary step which allows us to fully diagnose your problem. It is also an opportunity for us to remotely troubleshoot your garage door. Lastly, after discussing your concerns and understanding your problem, we arrive to your place with the necessary equipment and spare parts.
In our case, spare parts are obtained from the major manufacturers. Do-it-yourselfers sometimes repair their own garage doors after ordering parts online. We make sure that we quickly source the parts required which allows us to effectively fix your garage door in a short time.
Of course, not all issues require special parts specific to a make and model. Garage Door Repair Norcross can fix off-track rollers, as well as bent tracks without any need for spare parts. Furthermore, we balance springs without calling for any replacement parts. However, if you need new door panels, door seals, torsion springs or motors, we bring them along the first time that we visit your property.
Assuredly, as an accredited repair service we support the leading manufacturers. Besides proficient repairs, our friendly support service receives professional training from the first-rate manufacturers in supporting their newest models.